Found Femininity
Saturday is upon us and with it hopefully some found time to window shop. An accessory that I need to find more of are belts.  Whether they be skinny, corset, oversized, multi-strand, either way, I would like to add more to my wardrobe.
There is something about cinching a woman's waist that accentuates her femininity.  Drawing the eye toward her waist and instantly pulling together any outfit are two of many reasons to wrap yourself in one immediately.  Here are a few examples on how to add a belt to your wardrobe.
Add pizzazz with a studded belt, also breaking up a solid look, drawing attention to a dazzling waistline.
Dress up a casual day out on the town by adding a skinny belt over a long cardigan and jeans.
Now that pantsuits are coming back into style, accessorizing with an oversized belt breaks up the monochromatic style and truly shows off a fabulous physique.
Trench coats. Period.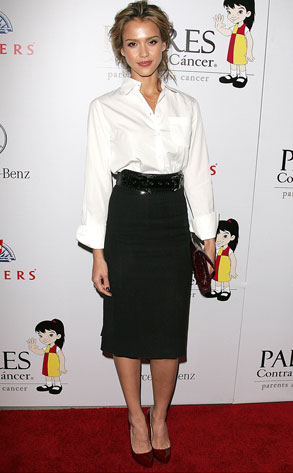 One of my favorite classic looks, a pencil skirt, cinched with a color on color belt, elongates the leg and polishes the look.
For a lunch with friends or dinner during the work week, add a cardigan and a belt, and you'll be set to look professional and feminine for almost any occasion.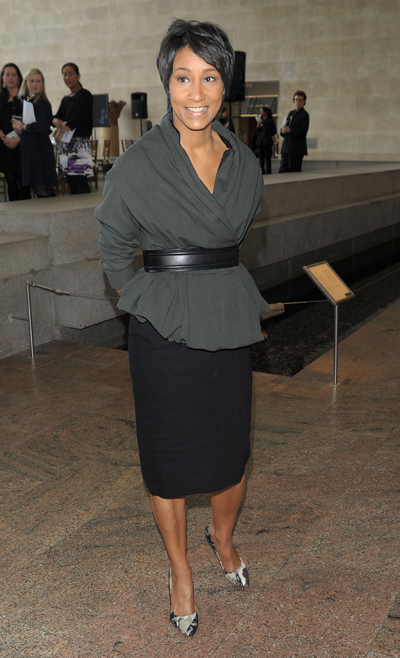 The simple accessorizing with a belt with a basic outfit, adds a small something that dresses it up just enough.
A bit of neutral on neutral (brown on gray), but it works well and highlights a tiny waist.
The corset belt makes a statement and must be worn with confidence; however, when you're cinched in this tight, confidence can come quite easily.
Leave it to Katherine to remind us that pants can always be feminine.  It's simply up to the woman who's wearing them to make it happen.
Images: (1) All Women Stalk (2) Zimbio (3) Style By Me  (4) celebrity fashion tips (5) Mahogany Glam (6) Beckham Groupie (7) Huffington Post (10) twolia
Labels: belts, fashion, femininity