Guilty Pleasures
We all have them.  Some of them we don't want to admit to, but the truth is we all have guilty little pleasures we allow ourselves to indulge in time after time.  One of mine, I am somewhat embarrassed to say, is Bravo's original housewives - The Real Housewives of New York City. I have been patiently waiting for the third season to arrive, and thank goodness the wait is over; my craving has been filled (at least for this week).   This show is most certainly a guilty pleasure.  Reality shows don't usually do anything for me, but for some reason, I'm enthralled with Bethenny, Kelly, Jill, Ramona, LuAnn, and Alex and have been for the last two seasons. 
Since I am on the topic of guilty pleasures, I decided to come clean and list a few more of my dirty little secrets that I can't help partaking in every once and awhile. Now that I've proceeded to get the ball rolling, I can't wait to hear some of yours!
This photo is a little deceiving since everyone appears to be happy, but I thought I'd include it because it is such a rare moment with the entire NYC Housewives cast.
A much more accurate depiction of any given weekly episode.
A little bit of a cliché, but there is a reason why people love chocolate chip cookies – such a comfort food.  The buttery, gooey chocolate, melt-in-your-mouth  yuminess.
Making a night of it.  Dinner and a movie – including the bucket of popcorn.
After all, it is Friday and by the time I get off work, it will be happy hour, anybody interested in joining me? 
Going to a bookstore and getting lost for hours.  I simply love picking out my dream list of books, finding a cozy chair somewhere in a hidden corner and reading until I get sleepy.  At that point, if I have found a book I just can't leave the store without – it's mine.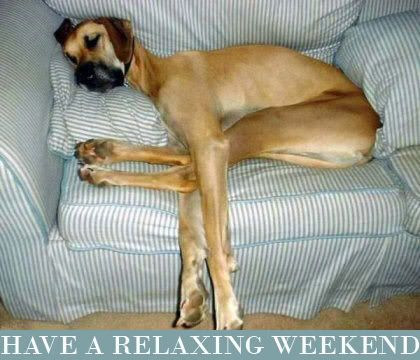 Making the decision not to work out.  I always feel tremendously guilty, but once or twice a week I allow myself to kick off my heels after work and slip into something cozy instead of my workout attire. 
To all of my readers, have a lovely weekend.  May it be filled with at least one guilty pleasure (or two).  Cheers!
Images: (1) Bravo (2) B Side blog (3) Soda Shop (5) Renaissance Salon (6) Lisa Gold Research (7) Photo Bucket
Labels: books, chocolate chip cookies, happy hour, Real Housewives of NYC