Tea Time!
Recently one of my close friends mentioned she was putting together a tea party for her young daughter's upcoming birthday and asked if I had any ideas. I immediately was taken back to when I would go through my box of "dress-up" clothes as a young girl and pretend I was quite the proper high society lady. I can still remember the pink satin dress, trimmed in flashy silver tinsel-like ribbon. While it was a hand-me-down-dress from a second hand shop, it meant the world to me. Goodness gracious, it was a dress after all, and a long, fun-to-touch dress at that. I felt so beautiful, especially with the long white satin gloves – oh those were my favorite. There were other dresses that my friends and cousins would wear, but I always snatched this one up first, along with the gloves.
Now I don't recall if we ever actually had tea, but we felt we were dressed appropriately for a high tea gathering most certainly.
So what exactly are the essentials when putting together a tea party? Well, below are a few of my ideas for either adults or children. Have fun perusing and getting lost in lovely nostalgic moments.
First of all, as I mentioned above, set the tone by dressing for the part as
Annie Leibovitz
has posed the characters of
Alice and Wonderland in Vogue
. Oversized dresses for young girls, mother's heels and costume jewelry galore, and for grown-ups, why not dress to the nines?
A beautiful photo in
Country Living
does a fantastic job of demonstrating that fabulous decor doesn't have to be matchy-matchy. Grab a tablecloth from a thrift shop, along with tea cups that catch your eye. This way if they break, you haven't spent an arm and a leg. Oh, and don't forget to use cloth or linen napkins, all the more seemingly elegant and proper.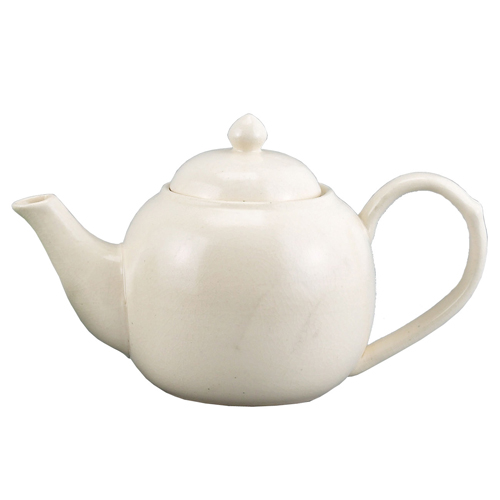 As for the food, finger food, finger food, finger food. Cucumber sandwiches anyone? The
Ultimate Weddings
blog posted ideas for a wedding reception that revolved around the theme of a tea party. Click on their link above and read the article for even more perfect ideas to style, arrange and plan for a tea party on any budget.
And who can forget dessert? If it were up to me, dessert would be the first course. Cupcakes are a great finger food that allows for creativity, preferences of taste and style that matches the theme.
Even if you don't live in New York City and can't stop at the famous
Magnolia Bakery
, you can create some memories in the kitchen with your helpers as they get to decorate their very own "piece" of dessert.
And to top off an already enjoyable time, purchase some flowers or pick them from the garden to adorn the table.
Hopefully this list covers most of the basics of what will most certainly will be a grand time had by all.
What are your must-haves at tea gatherings that you've attended, either as a child or as an adult? I would love to hear!
And to to Emily and Sophie, may your high tea be a splendid event!
Labels: Annie Leibovitz, dress-up, Magnolia Bakery, tea, tea party, Vogue