Seeing Double!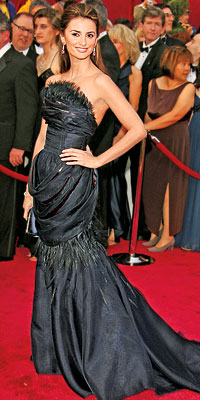 What to wear, what to wear?  One of the most genuine and honest voices I have found through my time blogging is Kelly of Out of Colorado, and she again, has graciously bestowed upon Simply Luxurious not one, but TWO awards.  Upon accepting them, I was asked to share what I might wear if I had the opportunity to attend the "Blogger" Academy Awards.  Too many dresses, designers and styles to choose from, but I decided to stick with classics.  
The beautiful black Chanel gown worn by Penelope Cruz with a simple jeweled sandal by Manolo Blahnik and just a touch of diamond shimmer from Tiffany's fabulous Jazz earrings. 
And my mode of transportation would be, in order to adhere to the theme, a 1956 Mercedez-Benz.
Thank you Kelly for so kindly including me on your list for the Trendy Blog Award and the Versatile Blogger.
The fabulous ladies I'd like to pass both of these awards on to are:
Simply pass the awards on to people you feel are deserving and share how you might arrive at a spectacular event such as the Oscars.  Congratulations!
Labels: awards, Chanel, Manolo Blahnik, Mercedes-Benz, Out of Colorado, Tiffany