Rules Of Style – Jennifer Aniston
I must admit, I have been a fan of Jennifer Aniston's casual, cool style for quite some time. Maybe it's California, maybe it's being an actress, but it seems to me, it is just who Jennifer Aniston is – a girl who doesn't let the fashions consume her. This is admirable when it is clear, she certainly has the means to don the latest fashions season after season.
After paying close attention to the dresses, designers and styles Aniston chooses to wear whether she is on the red carpet or during the day, it is evident that she tends to prefer to keep it simple with her choice of clothing and the colors so that her own beauty can shine - a strategy that is working very well for her. Her color palette is very neutral – black (a lot of black), golds, grays and denim blues – and her beautiful mane of hair and bronzed glow seem to be her accessories of choice. And with accessories like those you certainly don't need much else to shine.
Since FRIENDS ended in 2004, Aniston has created her own film company, starred in more than a handful of films and demonstrated that her architectural taste is just as impressive as her acting. (View Jen's interior style as shown in Architectural Digest's February 2010 issue.)
With all of the commotion around her, she seems to be very assured of where she is going, what to devote her energy to and what to ignore. One of my favorite interviews she gave was to Elle US in the September 2009 issue. Jennifer is interviewed by a close friend and appears to share a bit more openly about her day to day life. Click here to read.
One thing that seems to add to her zen-like approach to life is her participation in regular yoga classes. To learn a bit more about her instructor and routine as shared in SELF magazine, click here.
All-in-all, Aniston, what the public sees at least, is someone who is intriguing both in her wardrobe choices, as well as her lifestyle. Have a look at a few of the key components to Jennifer Aniston's stylish life.
Tousled Ponytail
T-Shirt & Blue Jeans
Gray
The Sunglasses
Tom Ford sunglasses
Black & Jewels
Just Golden
All Black
Long Sleeves, Short Dress
Leather Jacket
Dog Lover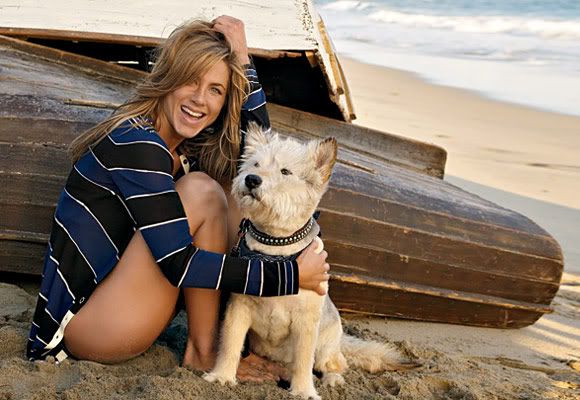 Get Fit With Yoga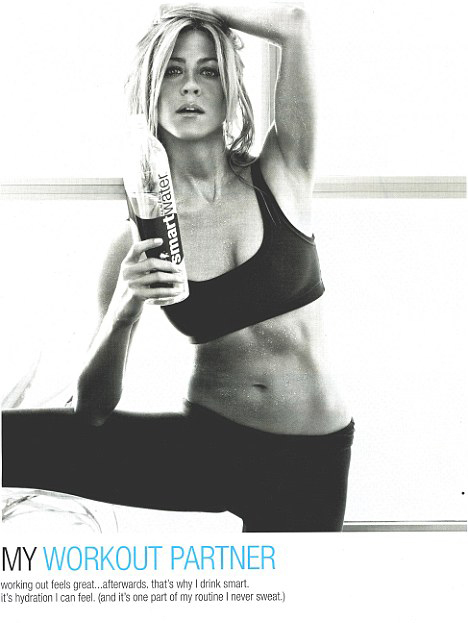 Strapless
Gray & Black
Gorgeous Tresses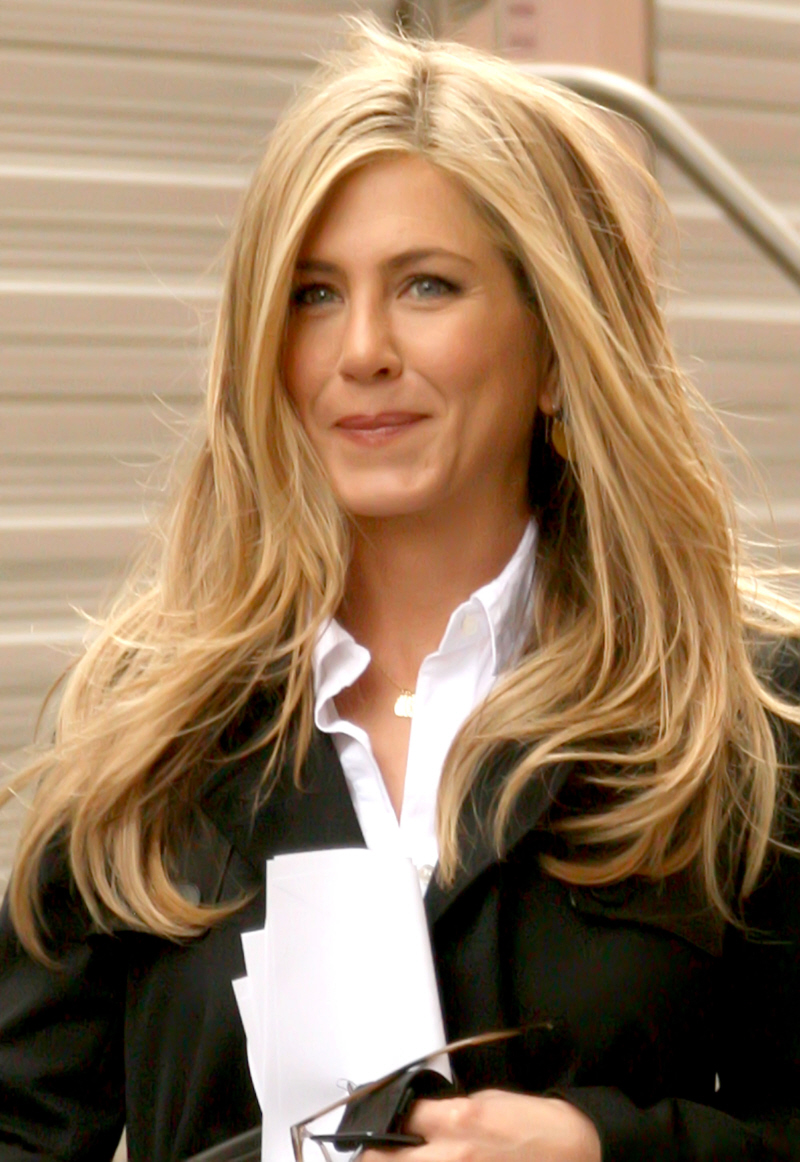 A Casual Confidence
With time and experience comes wisdom, and a sense of calm and comfort in one's own skin, and Aniston certainly seems to have achieved this over the course of her career. Who she is now is someone much more intriguing than who she was when she was just beginning on the series FRIENDS. And it also seems she has become more radiant. With that said, Aniston is proof that confidence is much more attractive than youth and good genes. (No pun intended.)
To view other Rules of Style:
Images: (1) Source (2) Architectural Digest (4) Source (5) Source (6) Source (7) Source (8) Source (9) Source (10) Source (11) Source (12) Source (13) Source (14) Source (16) Source (17) Source (19) Source (20) Source (21) Source (22) Source (23) Source (24) Source (25) Source (26) Source (27) Source (28) Source (29) Source (30) Source (31) Source (32) Source (33) Source (34) Source
Labels: Architectural Digest, black, dogs, Jennifer Aniston, Self, yoga