Preview SATC 2 Fashion
A bit of a peek, if you will, of some of the fashions in the upcoming Sex and the City 2 movie.  While many of you may have already seen most of them due to all the trailers that have been splashed everywhere on television, there are a few below that hopefully will be new.  And if you're one who is always curious as to exactly where they found each piece, I've included all of the details as well thanks to the help of InStyle. You'll notice Halston and vintage Halston appears on Carrie quite regularly, as well as a few of the other ladies.  Coincidence?  I think not. (Click here for SJP's motivation to include the brand so frequently.)
If the wardrobes are any indication, the sequel looks to be much lighter and full of extravagant fun.  While I thoroughly enjoyed the first film, it was filled will much more emotion than I expected.  I think we're all ready for more luxury, laughs and fashion, don't you agree?  Have a look at my attempt to tide us over until May 27th.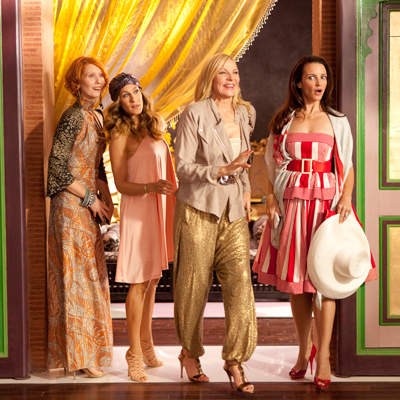 Miranda: Vintage.
Carrie: Halston Heritage dress.
Samantha: Ralph Lauren.
Charlotte: Vintage dress, Julien David scarf.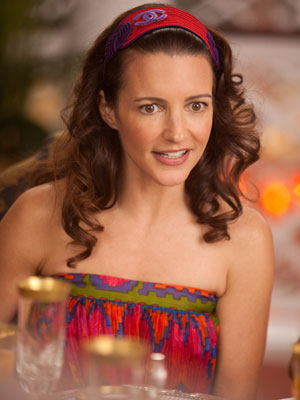 You have to give Patricia Field credit, she never lacks for creativity. Charlotte is wearing a belt on her head – Oscar de la Renta dress, Chanel belt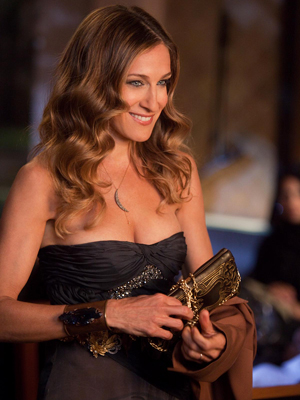 Emilio Pucci dress, Zac Posen belt, Marc Walsh for Rodarte cuff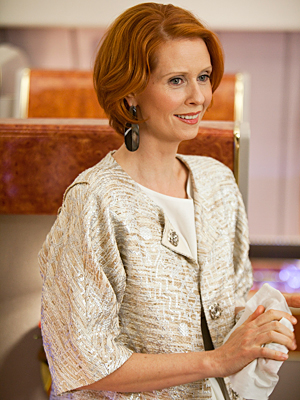 A simple, yet gorgeous look - Matthew Ames dress, Rachel Roy jacket.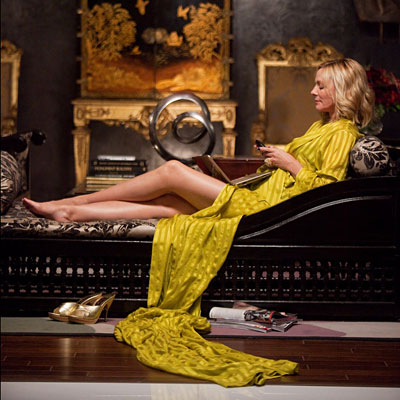 A beautiful, extravagant image that fits the character to a T. Jean Paul Gaultier robe, Patricia Field mules (on floor).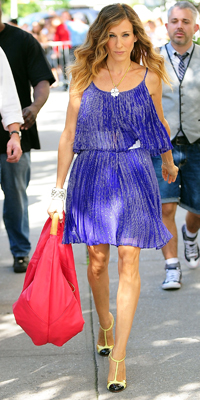 Halston Heritage dress (I doubt that was a coincidence), Christian Louboutin shoes and bag, Jimmy Choo cuff and Chahan Minassian clover necklace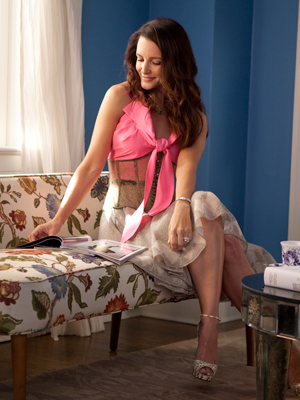 Classic Charlotte, she wears these styles so well. Vintage blouse, Carine Gilson corset, Azzedine Alaia skirt, Jacob & Co. special order watch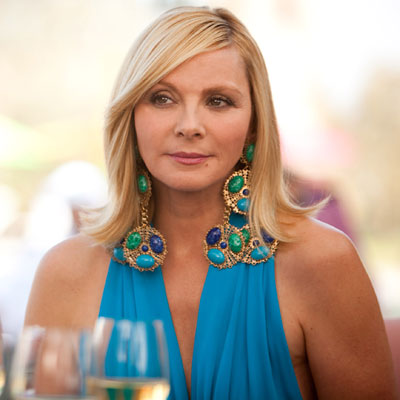 Beautiful! -Vintage earrings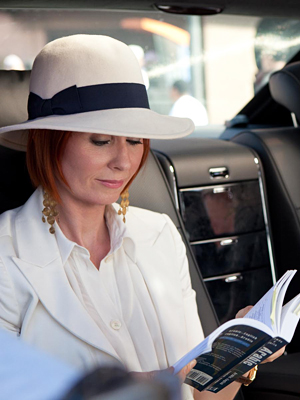 Hermes dress, Elizabeth and James jacket, vintage hat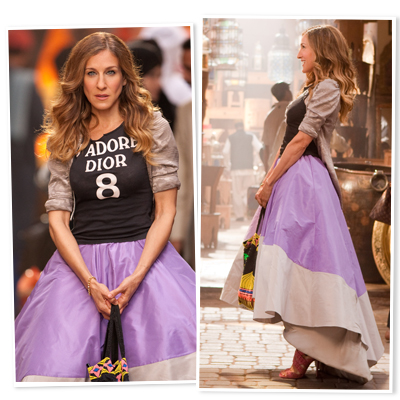 The scene I'm curious to actually see (Aiden and Carrie first sighting of each other!) Christian Dior T-shirt, Zac Posen underskirt, Manolo Blahnik sandals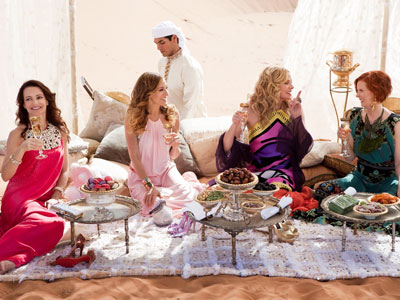 Charlotte: Vintage Halston dress, Chanel collar, Christian Louboutin shoes.
Carrie: Vintage Halston dress, Stella McCartney tank, Reem Acra belt, Cocotay cuffs, Bea Valdes bag and Manolo Blahnik heels (both on blanket).
Samantha: Patricia Field for Keith Haring dress, Patricia Field mules, Wendy Brandes earrings.
Miranda: Vintage.
All Images Courtesy of InStyle
Labels: fashion, InStyle, Patricia Field, SATC 2 movie, Sex and the City 2 Movie