Feminine Wrapping
A feminine staple that almost any figure can wear and be assured that all the right figure flaws are hidden is the wrap dress.  Now, I must be honest, I am partial to a Diane von Furstenberg wrap dress; ironically, however, my first wrap was purchased from Max Azria, and I still am able to find an occasion to wear it.  Granted, I might paired it with boots one time, or pumps the next.  In fact, tomorrow I will be layering it with a cardigan and skinny belt, but this dress continues to be used because it works.  It is timeless.
I often am asked the question, what makes a classic a classic?  My response is simply, if generation after generation continually gravitates, can grasp the beauty of, and can find relevance for the particular piece of art in question in their life, than it is indeed a classic. The wrap dress fits this definition perfectly.
Exquisitely hugging, not squeezing a woman's body, highlighting her clavicle, a bit of her décolletage, and displaying movement with ease.  Grace personified.
This week's Saturday Style includes a bevy of Ms. von Furstenberg's designs, but there are a few from other designers as well, and they are just as uniquely beautiful.  If you are interested in the location of any of these images, simply click on the photo and you will be taken to the source.
Enjoy a bit of window shopping and don't forget to enter my giveaway.  It ends at Noon today (PDT) and the winner will be announced tomorrow on my Cups of Tea post.  Have a beautiful Saturday.
Beyonce demonstrates the talents of a wrap dress.
Wrap dresses can be worn for day or, in this case, a much more formal affair.
White hydrangeas and a wrap dress?  I think I have died and gone to heaven.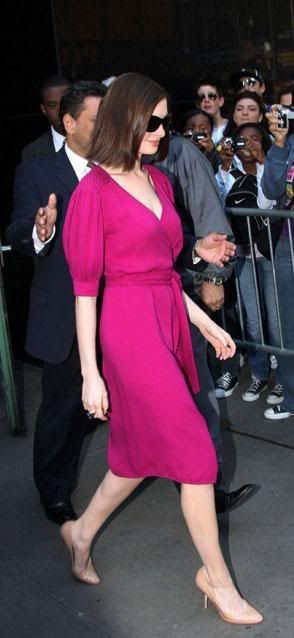 Nude pumps are always a dependable, go-to shoe with a wrap dress.
One can never go wrong with a little black dress that is also a wrap.  Two classics in one.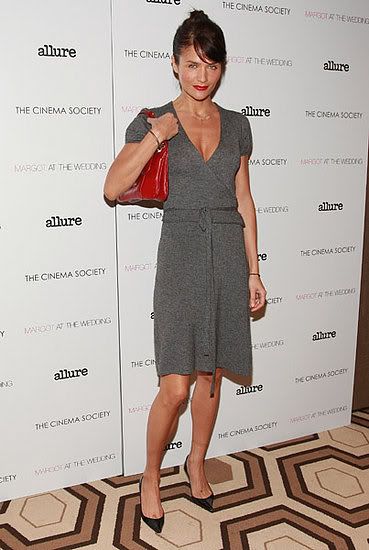 Love the neutral use of the gray dress with the pop of color on the bag and the lips.  Casual, yet sultry.
Wraps are usually seen with long sleeves, but don't forget to look for them with short-sleeves, cap-sleeves and sleeveless.
A print wrap dress is ideal camouflage for anything one doesn't want to flaunt.  All that is highlighted is a woman's beauty, a peek and her gams.
One of Diane's current wrap dress, available online.  Perfect for a graduation or spring gathering.
Accessorize with tights.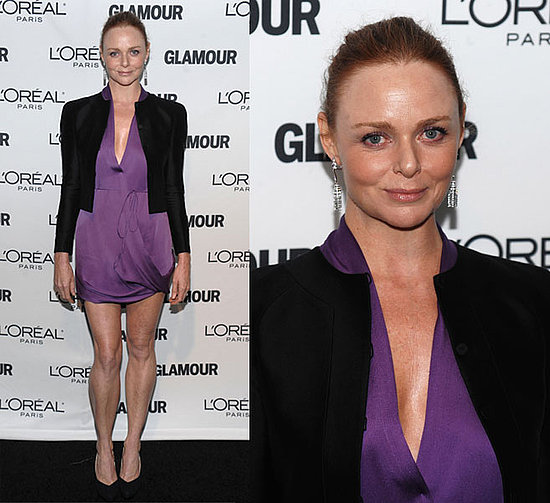 Or a blazer.
Oh, and don't forget boots.
An example of short-sleeves
And three-quarter length sleeves.
A little more comfort, but none the less feminine.
To Diane,
Thank you for your creation.  The feminine physique is forever grateful.
Hats off,
The Simply Luxurious Life
Labels: Diane von Furstenberg, Max Azria, Saturday Style, wardrobe staple, wrap dresses