Cups of Tea (3/14-3/20)
Spring is officially here and Old Man Winter has said good-bye for the time being.  To get this week's Cups of Tea started I thought I'd share some of the beauty that Mother Nature can create, along with a delicious recipe, inspiration to continue to stay optimistic and pursue our dreams, as well as a creative post involving lighting fixtures paired with their look-a-like divas.  Enjoy your Sunday, and be sure to check back next Sunday for my first give-away!  Bonjour!
Leigh of Brabourne Farm always provides inspiration by way of choosing exquisite images that delight my creative nature.  This particular post was no exception.  Click on the image below to enjoy a handful of beautiful images involving the beauty of Mother Nature.
I have been in search of more scrumptious food blogs lately, and during my quest I came across the Baking and Books blog.  Not only are the wonderful recipes accompanied with photos that beg you to attempt them, but a story is told with other beautiful scenic images as well. 
The fact that I love tea is no secret, and as clichéd as it may be, I also adore scones.  So when I came across this recipe for maple scones I quickly jotted it down.  Click on the image below to not only discover the recipe that incorporates real maple syrup, but also displays many images from Vermont.
Having more daylight and spotting the endless blooms of tulips, peonies and rhododendrons makes it much easier for most of us to keep a smile on our faces without much effort, but what about those days when the odds are stacked against us?  How does one continue to see the bright side? Leo Babauta of Zen Habits shares some surefire tips to help see the positive in our day to day lives no matter what the circumstance.  Click on the image below or the header above to help infuse more optimism into your life.
Gwen of Ragland Hill Social came up with the fantastic and creative idea of pairing divas in our popular culture with their very own chandelier.  Reading through the post, I have to say, demonstrated her knack for hitting the nail on the head.  Take a peek at the many divas and their matching chandeliers, and see if you agree with her choices.  Any guesses as to what diva this chandelier is paired with?  I'll give you a hint, she's a material girl!
5. The World Belongs To The Dreamers
Sasha of Everything Fabulous shared a beautiful quote that I wanted to share.  Keep dreaming, keep believing and remember a dream can become a reality if a deadline is set.  Here's to the dreamers!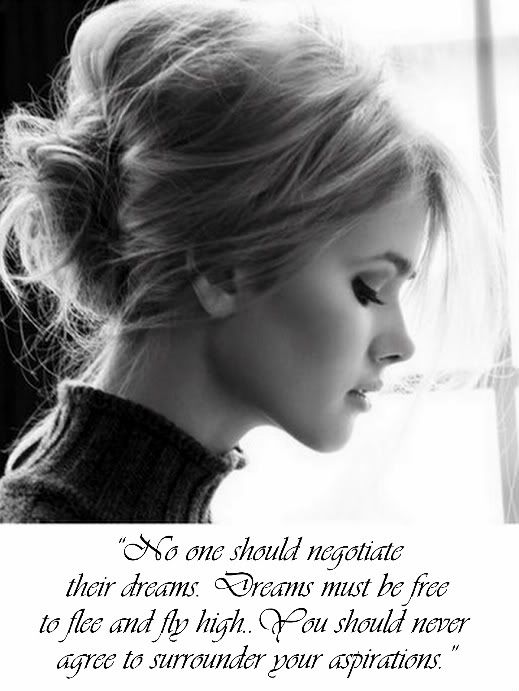 Labels: Baking and Books, Brabourne Farms, Everything Fabulous quote, maple scone recipe, Ragland Hill Social, Zen Habits