Cups of Tea (3/7-3/13)
Good Sunday morning!  For some of us this is a treasured day because it represents the beginning of longer evenings filled with daylight, for others I'm sure they're wondering where that one hour of sleep went.  No matter how any of us may look at it, just keep in mind that springing forward brings us that much closer to the actual Spring itself,  and I for one, am willing to do just about anything for warmer days, no snowy surprises and flowers displaying their wares.
This week's cups of tea include a couple of what look to be delectable recipes that I am anxious to try, tips for getting ready for the tag sale/yard sale/estate sale/deal-finding season, an inspired quote from an actress who seems so very grounded in who she is, and a beautiful collection of one of my favorite types of furniture pieces.  Enjoy perusing through them all.
If you're becoming bored with the same old pancakes or waffles for a special breakfast on the weekend, why not mix it up a bit?  Deb of Smitten Kitchen created a recipe for a Breakfast Pizza that looks magnificent. So simple, yet so imaginative, I can't wait to give it a try. Click on the picture below or the heading above to view the recipe (includes a recipe for the pizza dough as well).
Classy and Fabulous this week shared a list of great tips for those of us who are revving up for the yard sale season.  For anyone who has not participated in this sport (if you do it right, it can be quite taxing mentally and physically, so yes it could be considered a sport; just picture it – two women, one gorgeous armoire, need I say more?), Karla shares a list of things to keep in mind to ensure a successful outing.  And for those of us who are old hats, it's a great refresher.  After all, we wouldn't want to get rusty, now would we?
Since we're on the topic of hunting for deals, I must share one of the best finds I have ever had the pleasure of stumbling upon when it comes to garage sales.  My mother and I came upon a pile of oak pieces one year that looked like wooden legs of at least six to eight inches in diameter.  After looking closer, we realized it was a dining room table that simply needed to be put together.  The suggested price was must lower than it should have been, so we jumped, and with some help from one of the best carpenters I know, I now have a gorgeous oak dining table that looks used, yet polished at the same time. Needless to say, the table itself is a perfect conversation starter at a dinner party.
This week I came across a post by the Material Girls that reminded me of the fateful day described above, and I couldn't help but include it this week.  Take a look at the array of wooden tables all decorated uniquely to showcase beautiful wooden dining tables.
One of my favorite snacks or appetizers to treat myself to after a long day at work is bruschetta and a crisp glass of viognier or chardonnay.  There are many different recipes, and while I tend to stick to my favorite, my mouth began to water just a little (okay, actually more than just a little) when I came across this recipe by Creative Kitchen.  Denise has the opportunity to work just a few nights a week at an authentic Italian restaurant (no freezer on site!) and came up with this Bruschetta Recipe after having seen the delicious meals and cooking styles at work.  I am so thankful she shared.  Enjoy!
Happiness and how to achieve it have been on my mind a lot lately as I am in the middle of reading Gretchen Rubin's The Happiness Project, so when I came across this quote posted on The Love List, I wanted to share it with my readers.  It poses an interesting question that doesn't hurt being asked of ourselves,  when do we feel our best?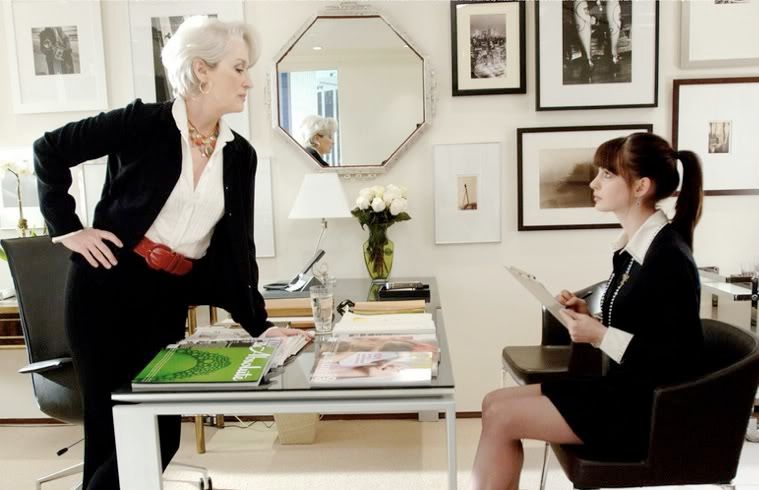 "I look my best after an entire hair and makeup team has spent hours perfecting me. When do I feel my best? When I haven't looked in the mirror for days, and I'm doing things that make me happy."
-Anne Hathaway
Labels: Anne Hatheway, breakfast pizza, bruschetta recipe, Classy and Fabulous, Creative Kitchen, Material Girls, Smitten Kitchen, The Love List, wooden dining tables, yard sale tips