Bath Time
As the weekend winds down, I decided a bath would
be a luxurious way to prepare for the work week ahead. A good soak for me is free therapy, a time to literally slow down, to let everything good that has happened soak in and for anything undesirable float away. Add the jazzy blues tunes of Melody Gardot, dimmed lights, intoxicating bubbles and a sip of something delicious, and the desired effect has been reached – peace.
This time last year I would not have been able to enjoy such a moment. When I first bough my house I knew the first thing that needed changed was my bathroom. A bathroom is where you start your day, where the mood is set and for me my original bathroom did not set a great mood, so when I was able to do so, I did something about changing that mood. I recently finished the remodel of my master bath which entailed a complete gut out down to the studs. It took six months from beginning to end, but I am more than pleased with the results. Below you'll find a few photos as well as bathroom essentials for making the bath experience a relaxing one. What are your essentials for a luxurious soak?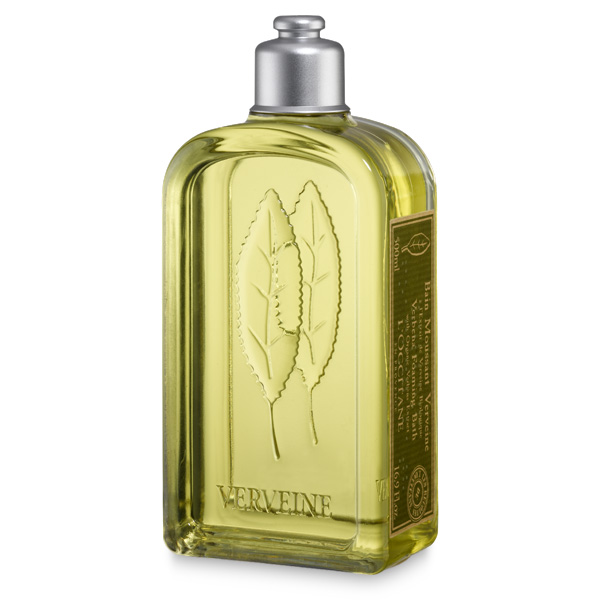 L'Occitane
products from France can be found at French Quarter Linens exclusively located in Portland. My favorite product for baths is their
Verbena bubble bath
. The scent is so fresh and clean, your mind becomes consumed with the refreshing smell and quickly lets go of its worries if only for a few relaxing moments.
Ms. Gardot has an amazing sound and after finding out about her last year, I've begun to hear more and more of her music on my jazz radio station. She has an amazing story of rising to overcome the pain that was caused by a horrific accident. Music seems to have been her answer, and it turns out her music is quite intoxicating. Click on either CD cover to be able to listen to samples.
The wooden stool situated next to my clawfoot tub was a shopping find that rarely ever happens. Typically, whenever I am looking for something in particular, I have put it out of my reach simply because I know exactly what I want, and when I'm not looking for something I find exactly what I didn't know I needed. Well, the gods where with me on this particular day as I was in search of a stool to sidle nicely up next to my tub as a place to put my wine glass after a long day. I found it in a shop located in Nob Hill in Portland. I am blanking on the name right now, but the next time I go, I will make sure to write it down and share it.
Since my house was built in 1930, I wanted to try to be as true to what would have been in style regarding hardware. The nickel push-button switch plates were partly my attempt at staying true to the time era, and partly because I love them! The middle push-button is a dimmer as well, modern, but traditional at the same time.
The details were something I tried to be a stickler about when designing my bathroom. Despite the fact that the square footage was only 5x7, I was going to add crown molding. I wanted that finishing touch, and felt since I had an extra tall ceiling, I could get away with it. I remained with this theme when deciding on the style of my water closet as well.
All of the light fixtures came from Rejuvenation, located in Portland and Seattle, which specializes in selling fixtures, furniture and decor that resembles classic architecture from the past. They also dedicated half of their store to restoring antiques; if you're lucky you might just find an antique that will suit your needs. Love this store!
The vanity was custom made from quartersawn oak to fit the exact height with an above counter sink. I am a big fan of this sink and love that I was able to custom design exactly how high it sat. The counter top was a remnant that we found of marble. The entire process was a lot of fun and very educational. However, I am going to take a break for a year or so before I take on any more large remodeling projects. Don't worry though, my mind is already racing with ideas of exactly what I want to change throughout my house. The creative process is one of the best parts after all.
Here's to the end of what hopefully was a great weekend for you everyone. Cheers!
Labels: bath, French Quarter Linens, L'Occitane, Melody Gardot, Rejuvenation, remodel, Verbena bubble bath