83rd Academy Awards Red Carpet
Subdued, calm, respectful.  As the New York Times coined it – a "plain jane" red carpet.  And while yes, it was a very toned down Oscars Red Carpet, I found it quite respectful and appreciated the subtle touches of glamour.  There were a handful of favorites on my list, and it seemed as they each stepped out of their car, I was captivated, eager to see exactly who made the dress and what it looked like from head to toe.
While there weren't a lot of risks taken tonight, another way one might critique it was that the women knew how to dress (or their stylists knew how to adorn them), so that they stood out instead of just the dress doing the talking. Gwyneth Paltrow has to be at the top of my list. To watch her Calvin Klein Collection dress move was enamoring and to wear it, from the audience's vantage point, looked like it would be wearing silk-like gold, moving with your body with ease.  However, there were many stunning gowns.  Mandy Moore's dress looked gorgeous on camera and the sheer fabric on her neckline was a beautiful facade (the image below doesn't do it justice.) Below are ones that I'd like to share. I'd be curious to know what you thought.
Gwyneth Paltrow – Calvin Klein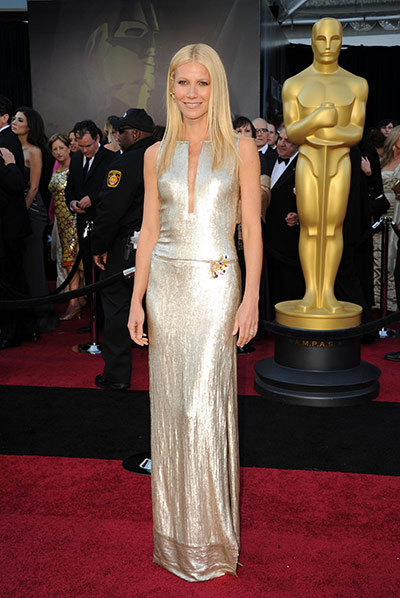 Mandy Moore – Monique Lhuillier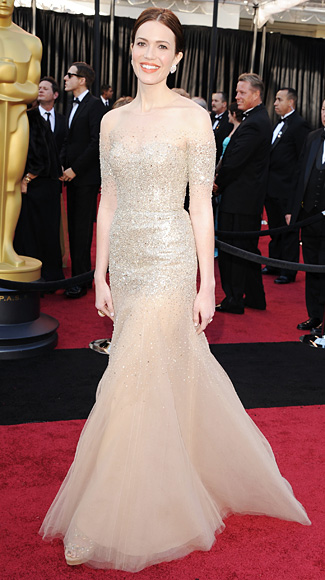 (To see this dress on the runway, Monique Lhuillier Spring 2011 click here.)
Anne Hathaway – Valentino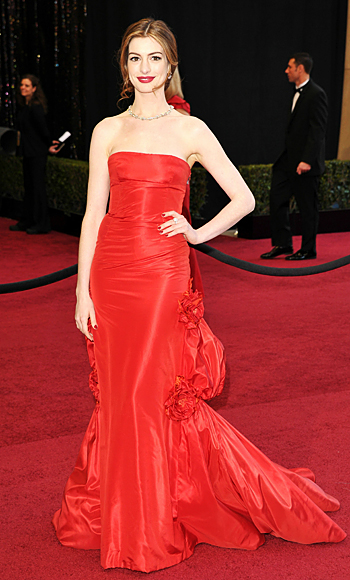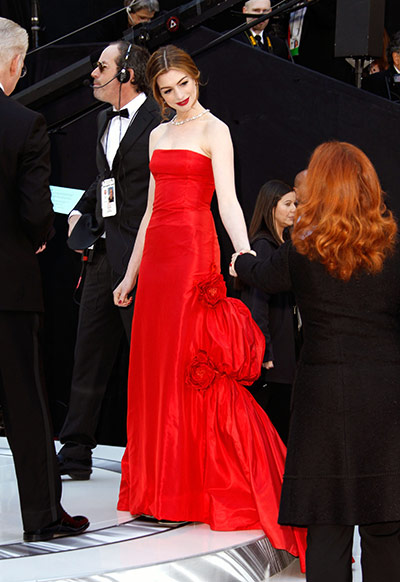 Michelle Williams – Chanel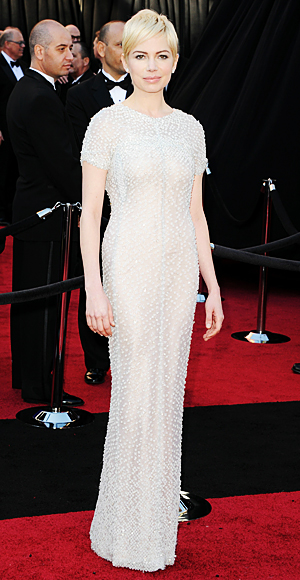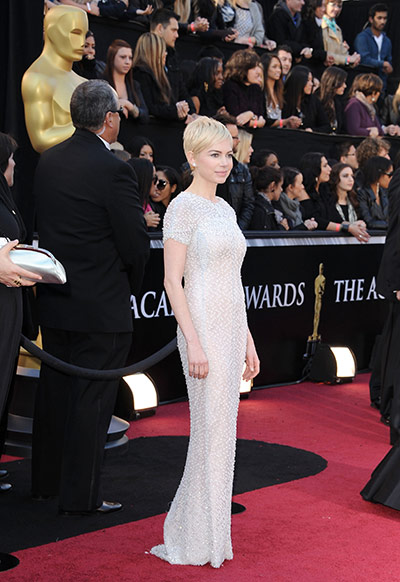 Jennifer Lawrence – Calvin Klein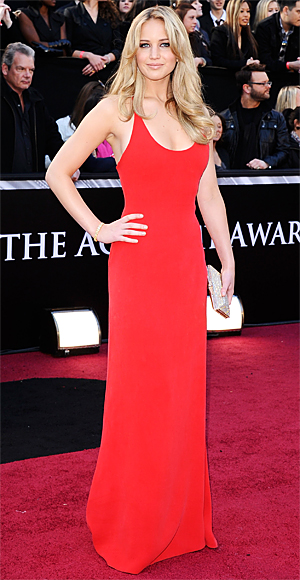 Cate Blanchett – Givenchy
Mila Kunis – Elie Saab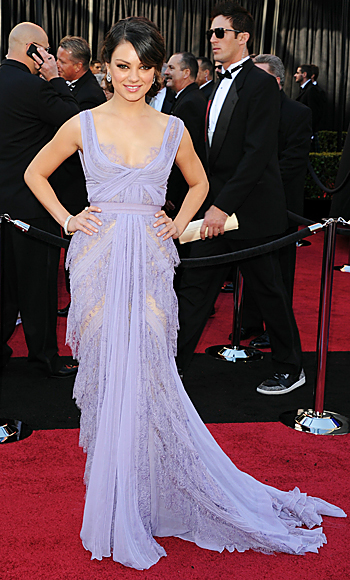 (To see this look on the runway – Spring 2011 Haute Couture, click here.)
Jennifer Hudson - Versace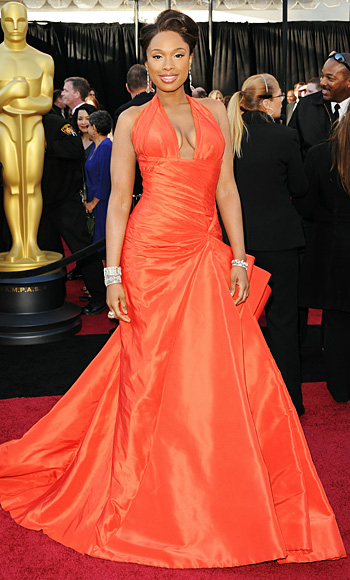 Halle Barry – Marchesa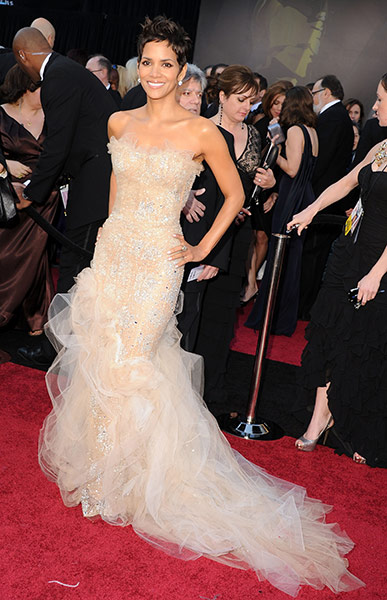 Sandra Bullock – Vera Wang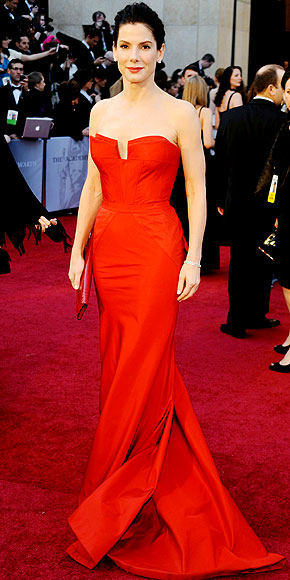 Celine Dion - Giorgio Armani Prive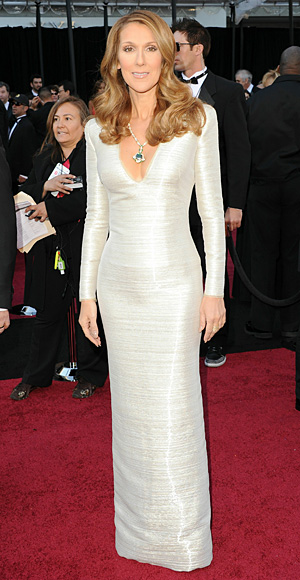 Reese Witherspoon – Giorgio Armani Prive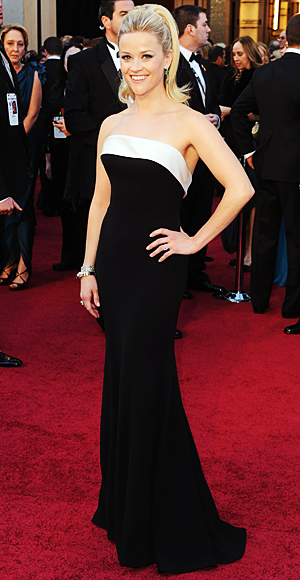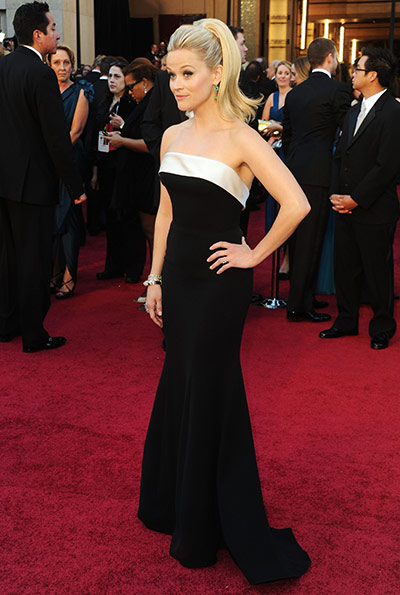 Hilary Swank – Gucci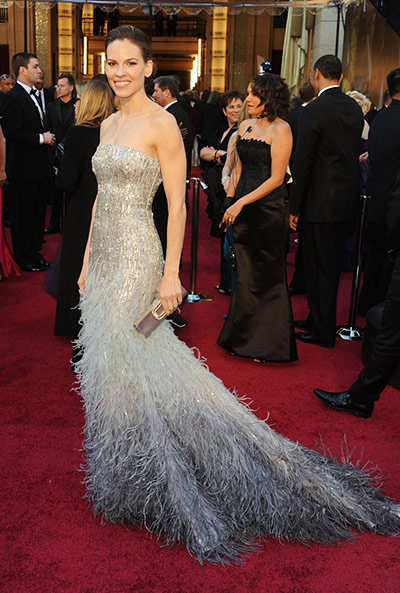 All images – People or InStyle
Labels: 83rd Academy Awards, Academy Awards, Anne Hathaway, Gwyneth Paltrow, Halle Berry, Mandy Moore, Oscars, red carpet, Reese Witherspoon