Cups of Tea 8/15-8/21
Good morning!  I hope this post finds you well after a good night's sleep.  The temperatures have been dropping recently which has allowed for some amazing nights of blissful sleep and I couldn't be more ecstatic about this simple change in Mother Nature.
How has your weekend been so far?  Are you tackling the day with things to do around the house to bring a sense of calm to the week ahead, or are you indulging in things which cause you to lose track of time?  Either way, revel in the beauty of the weekend.  Although it is only two days, at least it is two days.
Today's Cups of Tea is a bit of a mish mash of posts that struck my fancy this week. I do hope you'll enjoy and be sure to find some time to put your feet up for a bit today.  After all,  you time is very important.
1. J.Crew Inspiration for Fall
Jess of The Love List shares looks of J.Crew's fall collection modeled by the actors of the new film The Romantics.  What better way to demonstrate casual, yet appeal, for a clothing line? She also shares some valuable information about those coveted gold sequin pants that Jenna Lyons sported on her Oprah show appearance.  Do take a look.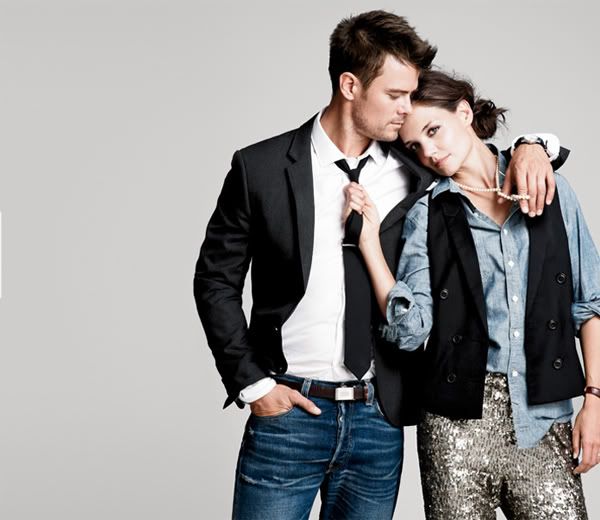 Recently, Gretchen Rubin of The Happiness Project shared  twelve simple tips to help get your workout regimen back on track or keep it running smoothly.  For example, always workout on Monday.  By beginning the week with a workout, you've already started off on the right foot.  Take a look. I think you'll find many that you too can incorporate into your life.
Cassandra of Coco & Kelly shares a handful of rooms that change it up a bit when it comes to their color combinations.  The use of pastels, as you will notice in the image below, tends to have a calming effect with a touch of pleasant surprise.  Have a look and see if this is something you might want to try in the future.
Just the term slushy sounds like fun, laughter and free time – exactly what summer should be about.  And with the summer winding down, why not grab a pint of fresh raspberries and make Deb of Smitten Kitchen's Raspberry Limeade Slushy. Don't they look delicious?
5. An Idea
A blog that I visit regularly, especially on Tuesday's for her Tasty Tuesdays is Apartment #34.  Recently, Erin shared a new take on a quote by Coco Chanel you may have come across before.  Something to consider when trying to bring more simplicity into your home and thus your life.  Thank you for sharing Erin.
Have a restful Sunday.