Jenna Lyons Townhouse Reportedly Sold
Jenna Lyon's
expert eye in the world of fashion is something that I continue to be impressed with, and while I
have shown images
of her former home in Brooklyn, with the announcement of it being sold recently, images are surfacing that I hadn't seen before.
Having purchased the Brooklyn Park Slope Townhouse with her former husband
Vincent Mazeau
for $1.3 million in 2004, it is being
reported
that while they were asking $3.75 million, they sold it for $4 million to a couple named Vincent and Tracy Martin. And where might Jenna now be living, many may be wondering? Well, her new address is listed as being in the Tribeca area.
Have a look at the many images of this townhouse decorated by Jenna Lyons herself (no decorator was commissioned as she proudly reminds us.)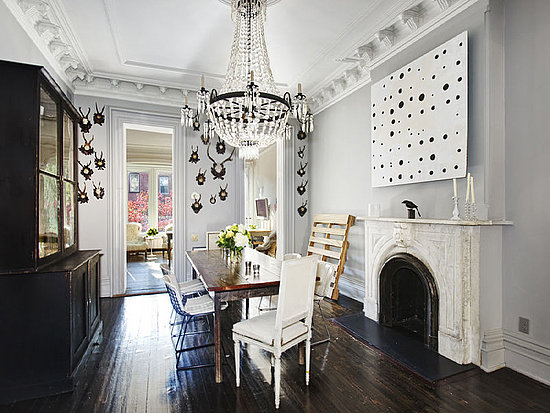 Labels: decor, Jenna Lyons, townhouse