Simply Beautiful Decor
                                                                                                                                        The aesthetic of a room that is void of clutter, with only a few fascinatingly beautiful pieces of furniture and architecture that can stir up a conversation no matter who walks through the door, is an exquisite thing. The ability to relax in such a room and find tranquility seems to be all the more attainable because there isn't a stitch of chaotic hodgepodge to overwhelm your senses. 
It is such interior decor that I crave as my days tend to continually bring  unexpected events from seemingly all different angles.  It is my hope and desire that when I walk in the door of my home, the outside world remains where it is, and I can escape into my sanctuary.  I've gathered a  few such places that would certainly prompt a tremendous sigh of relief after walking in the front door. Simply luxurious indeed.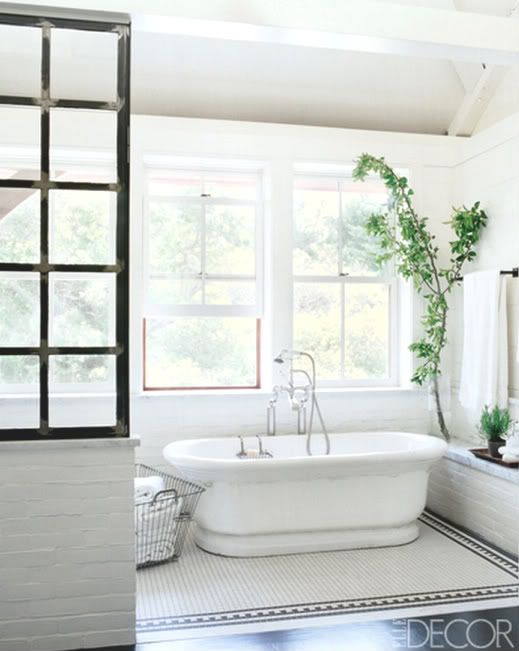 Have a beautiful Tuesday.
Images: (1) Flea Market Chic (2) Selina Lake c/o My Paradissi (3) Chic Provence (4) This Is Glamorous (5) Daily Diva Dish (6& 7) Elle Decor