Cups of Tea 11/7-11/13
Freshly made brioche rolls, kissed with homemade strawberry jam. Pouring a cup of hot tea and appreciating the stillness. Easing gently into the day and knowing that thankfully much of the chores are done.
Welcome to Sunday and to a brand new day. This week's Cups of Tea are bursting with tips and ideas on how to make the upcoming 2011 the best year yet, a recipe that will be simple, but at the same time leave everyone in awe, as well as a series on how to become even chicer than you are.
Do join me this morning. Snuggle into your favorite place in your house with your favorite slippers or throw, take a few moments for yourself and just relax. I'm so happy you've decided to stop by, and I do hope you enjoy. Have a lovely Sunday.
It is crazy to think that 2010 is only going to be around for less than two more months, but the planner in me is already gearing up to make 2011 an amazing year, how about you? Well, Barrie of Live Bold & Bloom must have been reading my mind when she came up with a very detailed and day-by-day post on how to make the most of the next month and a half in order to ensure that 2011 gets off to a fabulous start. Take a look. I know I've already saved it for daily reference.
I've realized, as of late, that the recipes I have been including in my weekly Cups of Tea tend to be desserts, so I thought today I'd share something for a healthy, yet very delicious dinner entre. Lauren of Healthy Delicious shared her recipe for Roasted Steelhead w/Citrus & Olives over Saffron Risotto. I know I will be trying this recipe soon.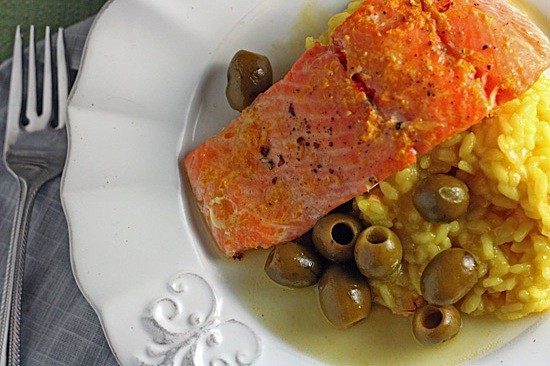 The Diversion Project shared a beautiful collection of images taken of designer John Minshaw's home. A home, mind you, I wouldn't mind living in in my next life. Gorgeous architecture, simple, yet impressive furniture and clean white walls. Have a look.
Becoming and remaining chic seems like a muscle that needs to be continually exercised, so when I happened upon How To Be Chic last week and discovered she was in the middle of a series titled 30 Chic Days, I knew I would be stopping by to continue the series. Yesterday was day 13 – Have a Spa Day, and I couldn't agree more with Fiona on this point and so many of the other suggestions made so far – take a break, enjoy low-cost luxuries, read a book translated from the French. Take a look, I think you might get hooked as well.
In order accomplish the goals you set forth in 2011, this poem that was posted on Pink Lemonade Design authored by Isabelle LaFleche might come in handy. Have a look.
When things go wrong as they sometimes will,
When the road you're trudging seems all uphill,
When the funds are low and the debts are high,
And you want to smile but you have to sigh,
When care is pressing you down a bit
Rest if you must, but don't you quit.
Success is failure turned inside out,
The silver tint on the clouds of doubt,
And you can never tell how close you are,
It may be near when it seems afar.
So, stick to the fight when you're hardest hit
It's when things go wrong that you mustn't quit.
—Unknown
Images: (1) Sebastian (2) We Heart It