Rules of Style – Carla Bruni-Sarkozy
With the recent announcement of Carla Bruni-Sarkozy's pregnancy with her husband French President Nicolas Sarkozy's child, I couldn't help but want to take a closer look at her style. Standing at 5'9" tall, the 43 year old former model has revealed through her fashion choices a very sound sense of decorum and impressive French style.
While a singer (click here to view her most recently released album), Bruni also has a cameo in Woody Allen's film Midnight in Paris as a museum guide that is scheduled to be released in the United States this Friday (May 20th) and opened the 64th Cannes Film Festival that is currently under way.
With French sensibility and that je ne sais quoi touch, she appears to be a chameleon who can adapt to any situation she is placed.  Have a look at a few of her rules of style that she regularly reveals to the public.
{To learn more about the first lady of France, read a New York Times article written just after French President Nicolas Sarkozy and Carla Bruni met (2008) – click here and learn a bit more about Bruni-Sarkozy in an interview here.}
Stylish Flats
Cropped Khakis
Gray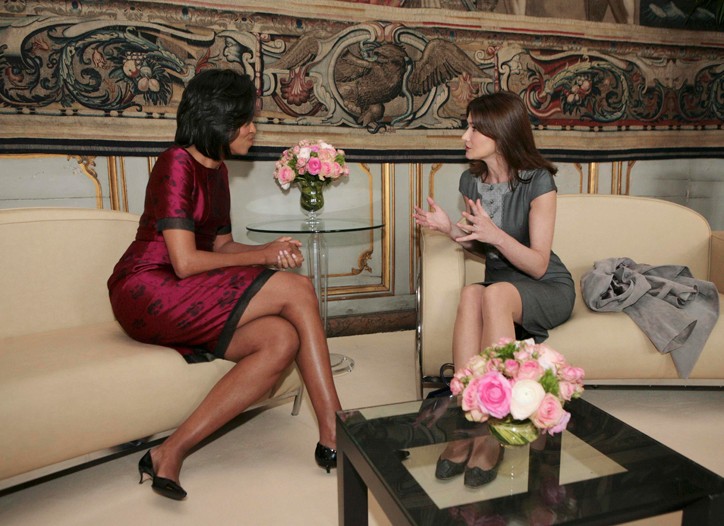 Kitten Heels
Belted Wool Coats
Beautiful Classic Dresses
Skinny Belts & Dresses
The Little Black Dress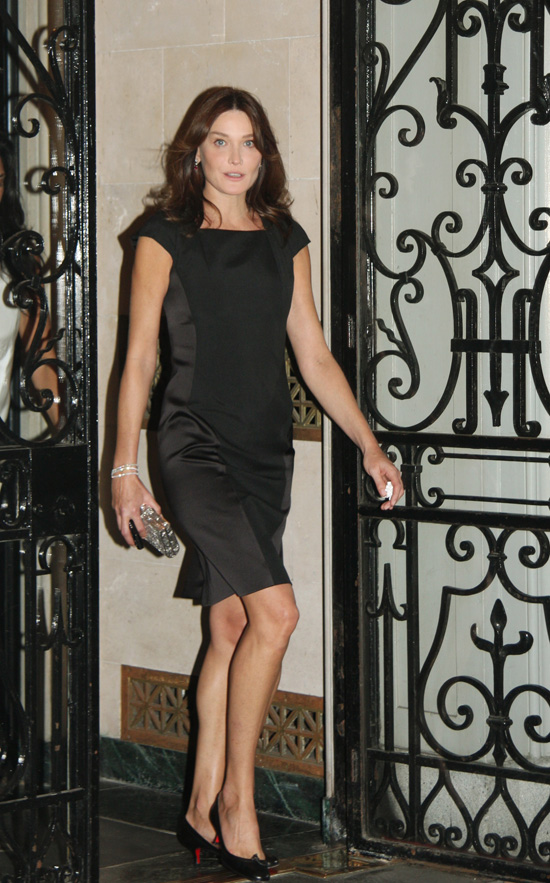 Always Have a Wrap
Embrace A Strong Feminine Role in A Partnership 
Beautiful Suits
A Jacket for Layering
Casual & Comfortable
Images: (2) Stylelist (3) Source (4) Source (5) Source (6) Source (7) Source (8) Source (9) RDuJour (10) Source (11) Source (12) Source (13) Source (14) Vanity Fair (15) Source (17) Source