Rules of Style – Hanneli Mustaparta
Contributing Vogue photographer and street style blogger (click here to view her blog Hanneli), Hanneli Mustaparta has a style all of her own, but while she is astonishingly gorgeous (a former Ford model), she also doesn't appear to take herself too seriously and tends to have fun with her style as she is found in front of the camera almost as much as she is behind it. Let's take a look at some rules she tends to live by or at least, experiment with.
Camel
Fabulous Fun Heels
Nautical Stripes & Denim
Simple Silhouette
Mini Dress – Add A Blazer
Black Tote, Nude Pumps
Oversized Sweaters
Signature Style
The Flare Is Back!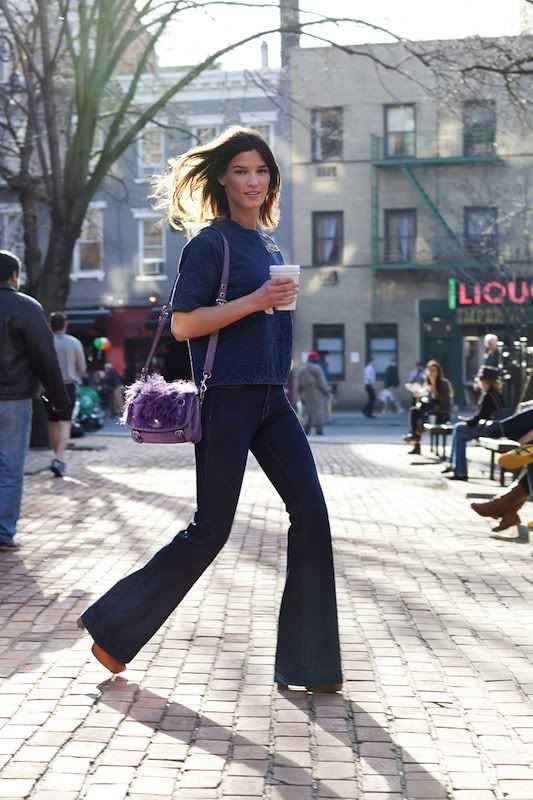 Wide Leg Trousers
Mix Feminine (skirt) & Masculine (boots)
Just Add A Belt
If you would like to learn more about Hanneli's background or a day in the life of a photography blogger, click here and here.
Images: (1) Hanneli (2) Source (3) Source (4) Source (5) Fresh Fish (6) Source (7) Source (8) Source (9) Source (10) Source (11) Vogue Daily (12) Harper's Bazaar (13) Frock Shop (14) Hanneli (15) Source (16) Hanneli (17) Source
Labels: blogger, hanneli mustaparta, style