Rules Of Style – Tory Burch
Named after her mother, Tory Burch's Reva ballet flats are one of my favorite staples when it comes to stylish comfort. Having launched her label in 2004, Tory has quickly risen to the top of the list when it comes to fabulous women's sportswear. With creative prints and engaging colors, Tory continues to impress those in the fashion world and in the real world. (To read an interview with her mother on style and family, click here.) And due to this, I had to dive into what makes her such a stylish modern lady.
Lovely Necklaces
Tory knows how to wear an oversized or long necklace better than any other designer in recent memory. On the cover of Town & Country's September 2010 , Tory demonstrated that with any piece of clothing a grand necklace is never too much. By simply adding a necklace, your entire wardrobe sings. An oversized necklace brings the attention to the face and the beautiful design of the piece of jewelry, so you don't have to necessarily match it perfectly to your ensemble. As long as it can tie in with just one basic element, you are good to go.
Stylish Abodes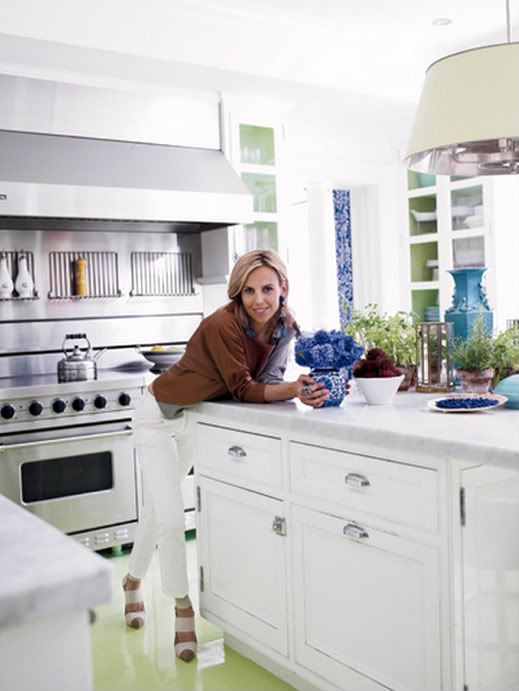 With an eye for beautiful style and know-how for what patterns, textures and styles go well together, Tory reveals that her fashion sense can easily carry over to her home decor. In both her Manhattan apartment (another view) as well as her Southampton estate, she clearly has talent. For example, each of her stores exhibits a bit of decor style seen in her very own homes (read Wall Street Journal article here.)
Stylish Denim
Denim is a must in any woman's wardrobe, and it can be worn in so many ways. Tory shares her thoughts on denim on her blog, and it's clear she knows how to style it in such a way as to make it appear as if they aren't just any pair of jeans. With a well-made bootie, gorgeous pair of sandals or even a classic nude flat or pump, denim can be stylish and comfortable all at the same time.
Own Prints
A lovely print dress, blouse or jacket reveals a bit of your personality. Make sure that it accentuates and doesn't exploit your best features as you want to highlight your beauty. Whether it is just a touch of a print as in the black and white dress above or is an entire gown, less jewelry is needed because the visual of the design is doing much of the talking.
Color
Bright solid colors are sure to get you noticed as so many people choose to play it safe and wear black. The key to pulling off this look is to make certain it is tailored well so that you are comfortable. Pair with gorgeous chandelier earrings and be prepared to stand in the spotlight.
Creatively Designed Solids
Sticking with classically dark colors is always a safe bet, but in order to bring more individuality to the look, purchase a piece that is creatively designed. This will not only add intrigue, but will have people impressed with your sense of style and confidence.
A Perfect Balance
A harmonious way to incorporate prints, classics and your own individuality is to follow Tory's example above. Choose to wear a solid piece around your hips and thighs so as to slim the area and place the print closer to your face where you want to bring attention. Pair this outfit with fabulous shoes and a unique and personal clutch and viola, a stylish maven has been created!
If you would like to receive a daily dose of Tory Burch style, stop by her blog, Tory's Blog, where she posts on entertaining, how to make the most of trends, ideas of inspiration and so much more.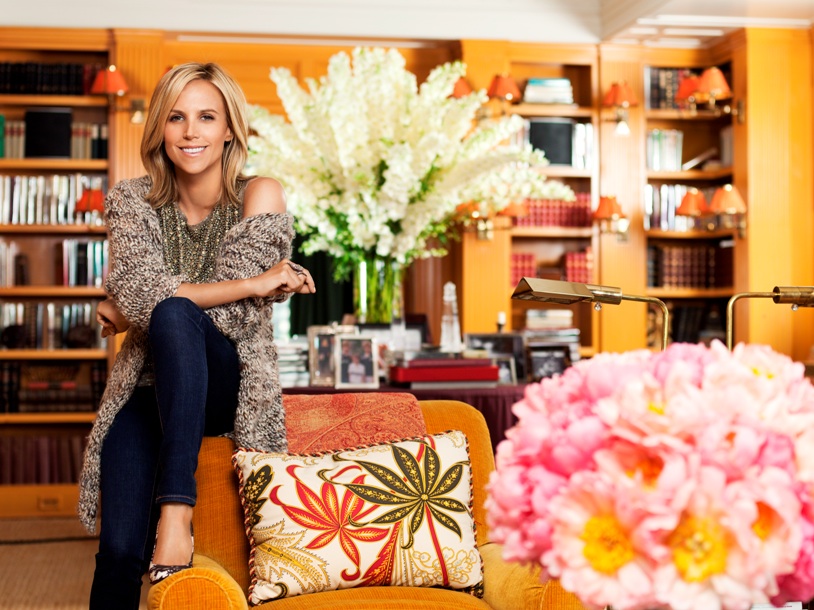 Images: (2) Source (3,4,5) Source (6) Source (7) Source (8) Everything Fabulous (last photo) Source All other images: Style.com
Labels: interior design, Reva Ballet Flats, style, Tory Burch