Cups of Tea 10/31-11/6
An extra hour of sleep.  What better news is there on a Sunday morning?  The rain is supposed to fall today, so a Sunday newspaper, a journal to dream in and a clean house to laze about in – an idyllic Sunday indeed. Add a cup of tea served in a elegantly dainty cup and my smile may just be permanent for the next handful of hours.
Good morning to you. How did you sleep? Hopefully peacefully, deeply and in the end, very well rested.
Today's Cups of Tea is full of a respite for the eyes, a wonderful fall dessert that looks as good as I'm sure it is to taste, tips for you antiquers (is that an actual noun?) and some wonderful thoughts to ponder.  Gather up your cozy blanket, bring the water to a boil and enjoy.  Here's to having a lovely Sunday full of everything you need to feel ready to begin again tomorrow.
Sometimes after a busy week, the sweetest words I can hear are "Let's get away."  Julie of Brown Eyed Belle shared just these thoughts at the end of her week and in so doing found some lovely images for her readers to feast their eyes upon.  For me, it was a sight for very tired eyes.  Thank you Julie for the beauty and the dream of my next getaway.
The ideal room decor for just about any room in the home is one that includes quality pieces of furniture – some newly purchased from the manufacture, some found at yard sales and some (when I'm lucky) antiques.  The sweet reality about creating the decor of your home is that it takes time.  It is not something that just comes together with the snap of the fingers, and so is discovering the antiques that are right for your taste. Sara of Dwell and Design shares Gabriella Sarlo's tips for buying antiques. Have a look. 
3. Decadent Yum
I am always excited to stop by Joyti's blog Darjeeling Dreams and discover what new recipe she is sharing with her readers.  The last recipe I tried was a lemon curd tart that consumed my taste buds – truly something to try (click here for the recipe). And today's recipe I have a feeling will be something I will be giving a go soon as well - a Pear and Walnut Crema Tart – a wonderful dessert for fall.    
Marzena's blog Definitely Golden is one of my many favorites for gorgeous images of models, street fashion and editorials.  So exquisitely, yet subtly she displays photographs that display such artistic attention.  In this particular post, the commentary that she includes that is provoked by the image below caused great contemplation on my part.  The perfect couple: the unexpected and sophistication. Click here to read the discussion.
The world today can offer up so many different options when it comes to taking care of ourselves – some full of truth, others only farces in great disguise.  This past week, Sasha of  Everything Fabulous shared these words to live by, and I think they beautifully simplify what our focus should be so that we aren't distracted by those flashy quick fixes that in hindsight were a lot of fluff. What do you think?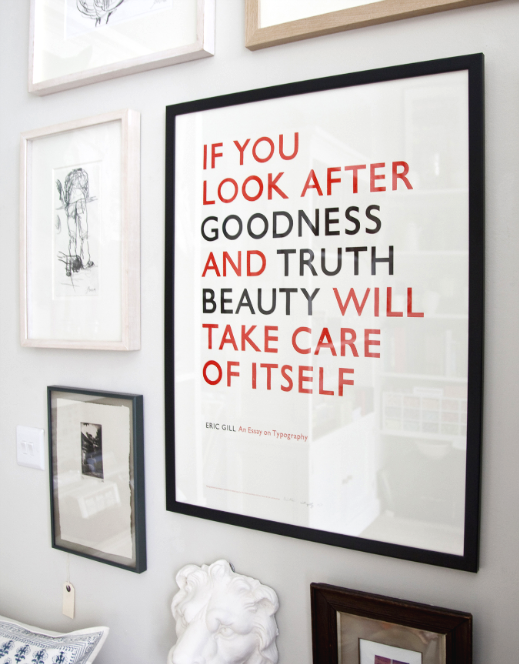 Images: (1) We Heart It